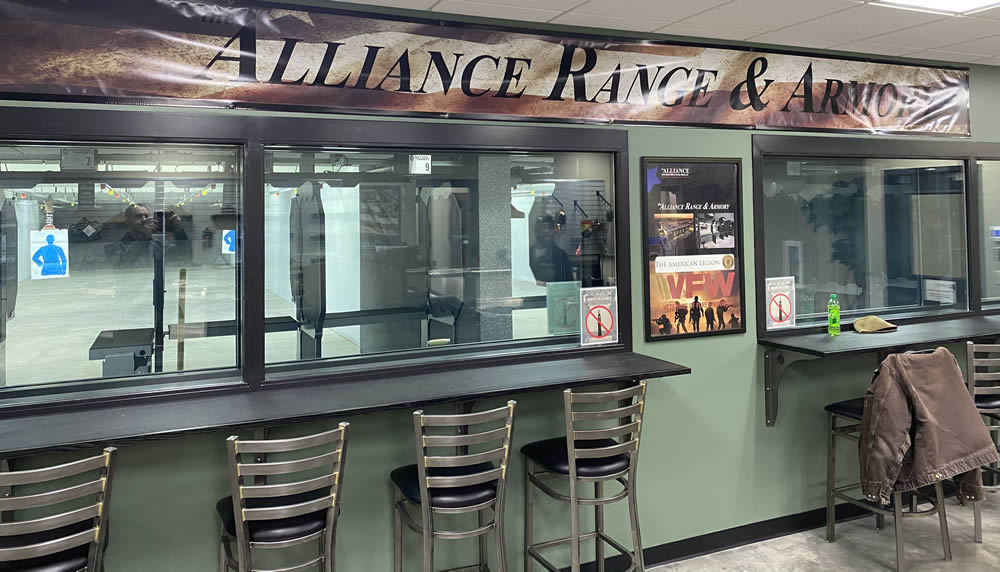 Gun Range & Armory
A Relaxed, Safe, Family-Oriented Shooting Facility
The heart of the Alliance Range & Armory is its 14-lane, state-of-the-art shooting range. With our research and investment into the latest lane technologies, we've created one of the finest shooting experiences in the industry. Our full-service gun club, advanced ventilation system and target pulley system all combine to provide a seamless shooting experience from the time you reserve a lane to the time you check out.
From the first-time shooter to the seasoned veteran, our staff and amenities are sure to make you feel at home and comfortable.
100% of all net proceeds support veterans and military causes.
Range Contact Information:
605.271.7808; range@southdakotaalliance.org
Hours of Operation
Monday - Mil/Vet Day - 1600 to 2000 hours (4:00 pm - 8:00 pm)
Tuesday thru Thursday - 1100 to 1900 hours (11:00 am - 7:00 pm)
Friday - 1100 to 2000 hours (11:00 am - 8:00 pm)
Saturday - 1000 to 2000 hours (10:00 am - 8:00 pm)
Sunday - 1100 to 1730 hours (11:00 am - 5:30 pm)

Mon – Fri 08:00 – 17:00
We are here to help