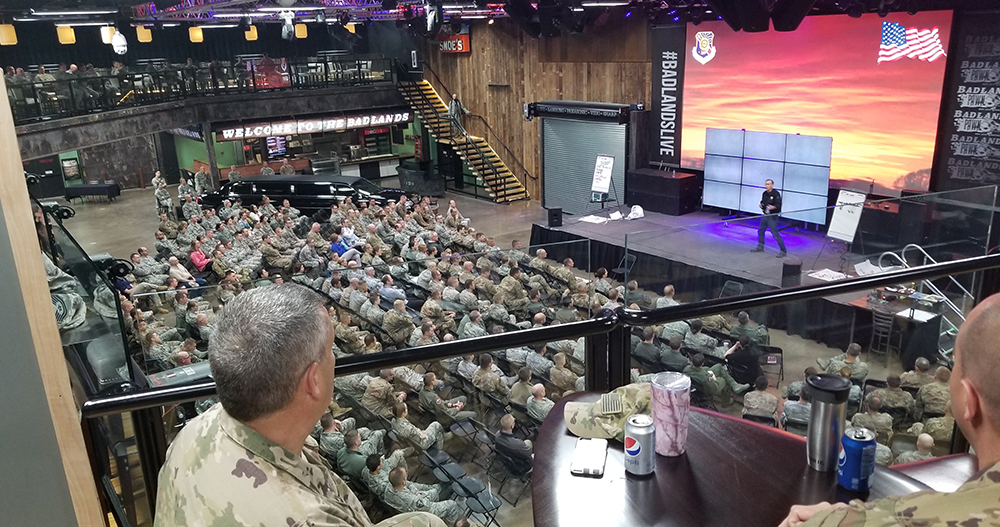 Facility Rental
We have several private and semi-private spaces for your next event. Let us know what you're planning, and we'll help find the space and a budget that fits. At each space you add amenities including full/mini bar service, full kitchen or catering, audio/visual, and setup/teardown help.
Our spaces include full event center, 2 terrace lounges, meeting rooms, VIP Suites, community spaces, training room – to being able to reserve the ENTIRE Alliance property for your event.
Our rates are competitive, and we provide special programs for mil/vet organizations. Please note that we do not require; but we strongly encourage all events held at the Alliance give back to the mil/vet community in some way. We can also help assist in connecting you with those organizations in need.

Mon – Fri 08:00 – 17:00
We are here to help